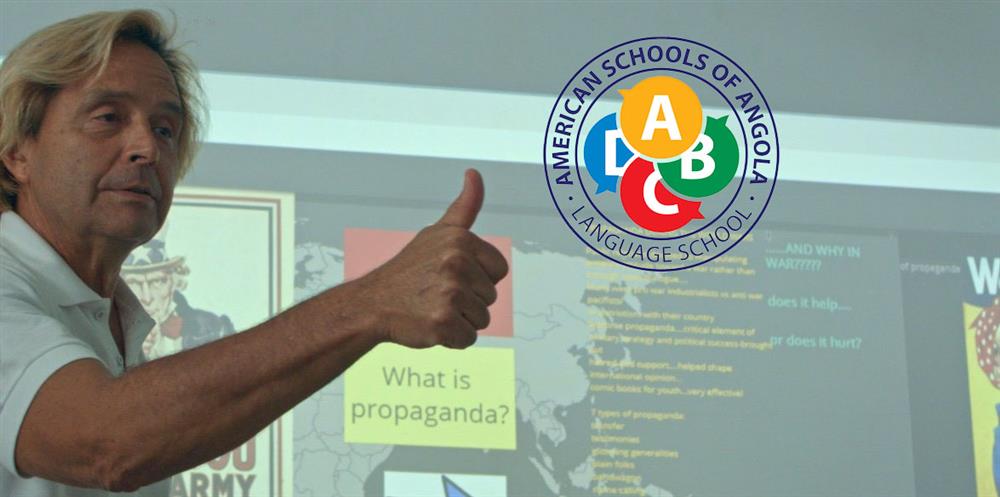 ASA Language School
In order to sustain our hosting Angolan community, American Schools of Angola decided in 2017 to create specific courses for adults and local high school students, to reinforce their English languages skills.
These courses are autonomous of our K-12 school. Parents and family members of our students are anyway strongly invited to participate.
American Schools of Angola believes that languages are essentials in our global world, while English represents the global language par excellence.
ASA continues in this way the tradition of sustaining Luanda's local individuals and organizations (both public and private) to improve their English language skills and to share in the American culture.
We offer instruction in English from level A1 thru level C1
Trimester courses
1st - 7th September, 2020 thru 27th November
2nd - 10th January, 2021 thru 2nd April
3rd – 5th April, 2021 thru 25th June
General information
·         Students do not need to bring a computer to live class on ASA campus
·         Every student will take an online assessment test before being assigned into each specific language level.
·         Course fee will be paid in advance for each trimester course.  
A final test is delivered and promotion to next levels is not guaranteed, as we expect our students to attend and commit to their learning goal.
Because a weekly online class is delivered online, each student is expected to be able to connect online by his own. This class is asynchronous.
How to enroll to English School?
Do you have an ASA account?
        No, I want to register now – click here to sign up
        Yes, I already have my account – click here to log in
After you are logged in, select:
If you are an organization or just need more information, please send an email to:  Languages@asangola.com
Teaching methodologies
ASA uses certificate-level Portuguese teachers and English native speakers to deliver classes. We teach speaking, listening, reading and writing via computer technologies and through teacher-led discussions.
Our instructional classes have a low teacher-to-student ratio of no more than 15 students for each live class.
Each week includes
1 live class weekly from 3:45 - 4:45 p.m.
1 online class   
1 weekly homework assignment 
Within our courses, you'll gain access to our monthly social event!