The American Schools of Angola
The mission of the American Schools of Angola is to develop and nurture proud well-adjusted lifelong learners; who are inspired to be extraordinary and to become successful culturally sensitive global citizens and leaders, striving for a better world for all.
OFFERING A MIDDLE SCHOOL AND HIGH SCHOOL PROGRAM
ELEMENTARY SCHOOL PROGRAM K-5, OPENING IN 2019
BOARDING OPTION FOR HIGH SCHOOL STUDENTS:  IN CATUMBELA AND LUANDA SITE, OPENING IN 2019
BE EXTRAORDINARY
At American Schools of Angola, you will NOT see desks in a row with students sitting quietly, bored and a teacher lecturing to 30- 40 students for 30 minutes.  You won't hear a bell schedule or see a backpack full of heavy textbooks that must be lugged from class to class.  ASA disrupts the factory model of education, instead opting for a student-centered model.
YOU WILL SEE STUDENTS: 
         working on their computer; reading, taking notes and doing activities and assignments provided by our US accredited Calvert curriculum

         working individually, in pairs or in small groups.

         free to change classes and work area, get a drink of water, take a break or go to the restroom without permission. 

         desks arranged in miscellaneous configurations to optimize individual learning

         attending video tutoring sessions, live tutoring sessions, and peer collaboration.

         utilizing learning tools like SMART boards, virtual reality apps and participating in interactive collaborative wall activities. 

         asking their teacher for assistance whenever needed.

         morning and afternoon mentor check ins – aligning or realigning goals for the day/week.

         striving for excellence as only A's and B's are accepted.
YOU WILL SEE AMERICAN TEACHERS: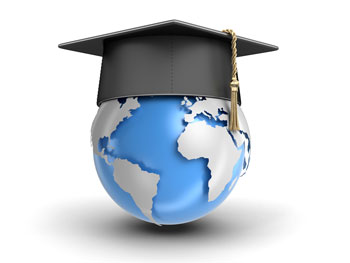 IN SUMMARY YOU WLL SEE: 
Students becoming self-advocates for their own education – making choices, goal setting, asking questions, developing time managements skills, self-monitoring behavior - with caring attentive teachers, within our technology enriched classrooms. 

A student-centered program in action.