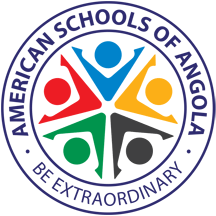 2020 SCHOLARSHIP PROCESS NOTICE
CLICK HERE: SCHOLARSHIP STUDENT SELECTION NOTICE 2020
We believe in education as the main tool for transformation in a society marked by inequality, and we value diversity, one of the foundations of our Global Citizenship pillar.  A classroom with little diversity, without the representation of students with different points of view, limits individual and collective learning.

With our Scholarship Program, we have the opportunity to exercise responsibility towards our country by providing quality education for talented and determined students.

We are looking for children and young people:

1 - Whose families are proven to be unable to afford the school;
2 - With exceptional talents in various areas;
3 - That bring more diversity to the school;
4 - Share our dream of transforming Angola with responsibility, kindness, respect, enthusiasm and excellence.
2020 Scholarship Process Step by Step:
Step 1 - Read the Notice
Step 2 - Fill out the Application for Admission, with the required attachments.
Step 3 - Fill out the scholarship application with the required attachments.
Step 4 - Dynamics with the candidate
Step 5 - Interview with the candidate
Step 6 - Interview with the guardians
Step 7 - Interview with the Be Extraordinary Council
Step 8 - English and Math Assessment
Step 9 - Final Result